1946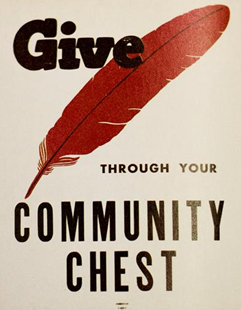 Forerunner of United Way was the Lawton Community Chest created in 1946. E.E. Neptune, Chamber of Commerce President, appointed R.L. Gilbert to lead a study which recommended one drive for non-profit organizations. The formation of the Community Chest was the result of this study. It all began with nice local agencies as charter members under the leadership of Max Brock as president and George Paige as campaign chairman.
George Page led the first drive, raising $36,640. A red feather symbolized the organization and its agencies: Boy and Girl Scouts, Camp Fire, City and Chartered Missions, USO and Council, and Salvation Army.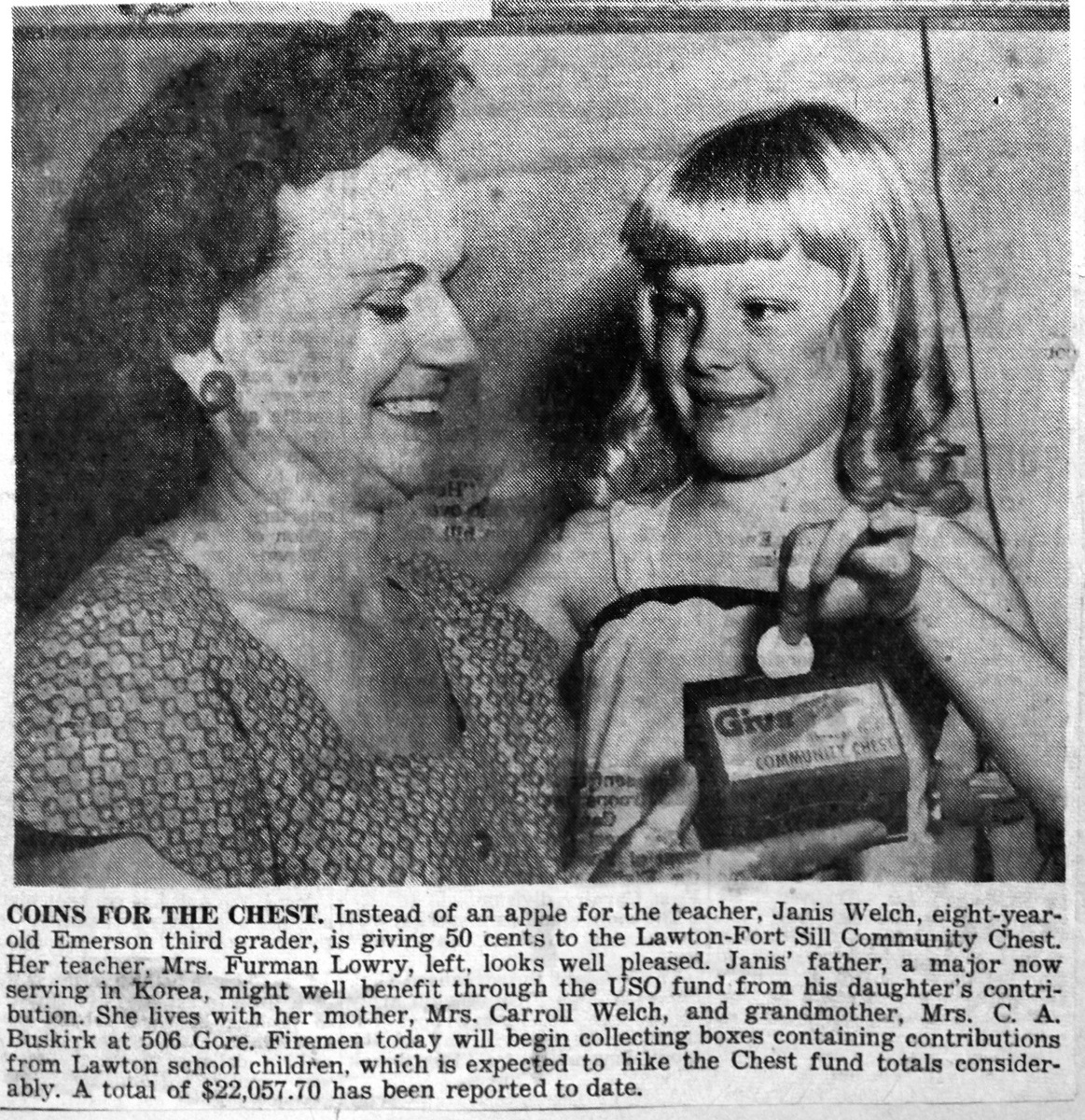 1947
In 1947, an office was established in the Koehler Building on D Avenue. The first executive director, Latha Prosser, was hired a year later. Travelers Aid and Housing Desk was added as a funded partner.
1954
In 1954, Community Chest and Red Cross were combined into the newly-named United Fund and Charles W. Gallaher, former city engineer, become director.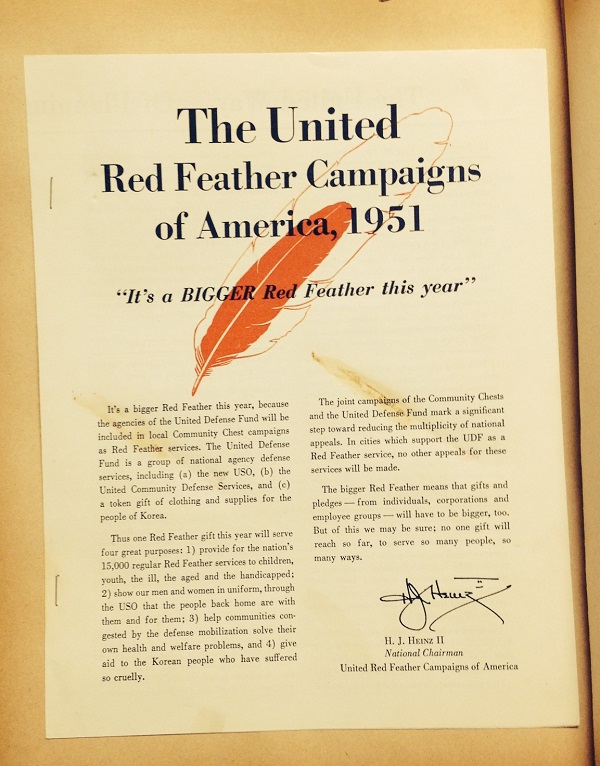 1960
From 1960 to 1969, campaigns grew significantly from $97,000 to $268,780. Bill Sieg, Lawton's 1958 "Outstanding Young Man" become director in 1962 and served six years.
In 1968, Jay Dee Fountain, local businessman, replaced Sieg and served until his retirement in 1983.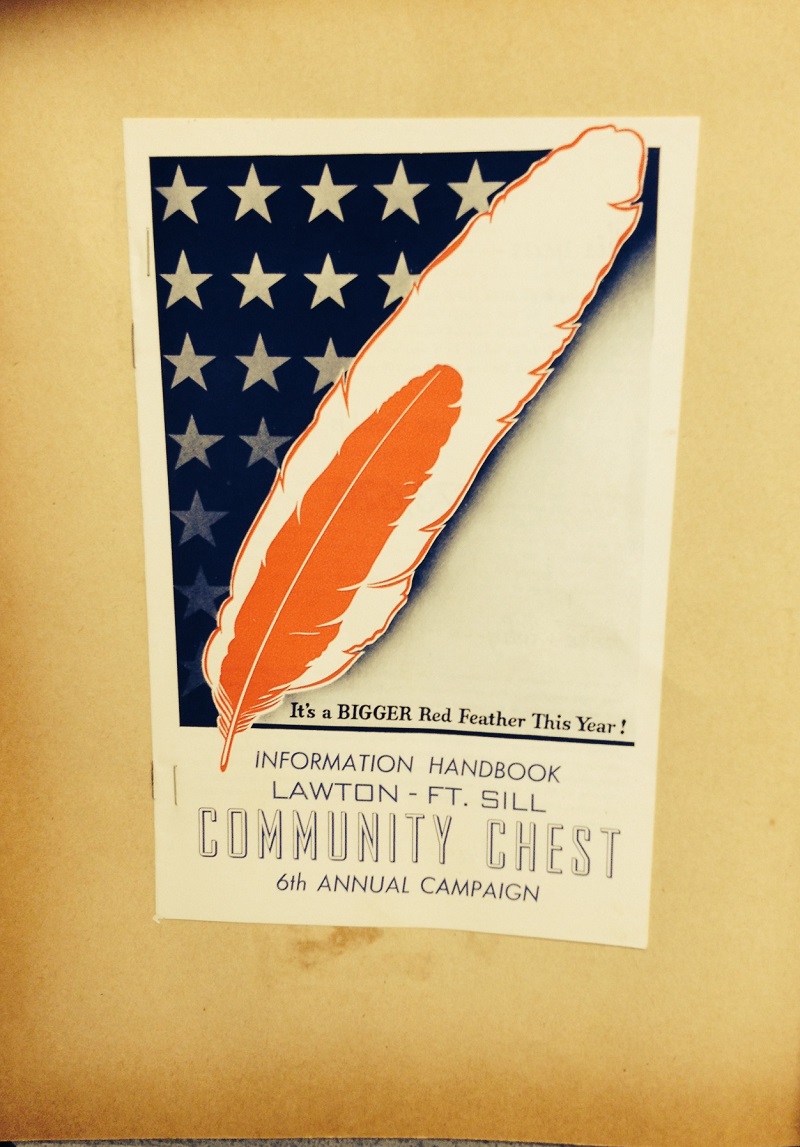 1971
In 1971, the name changed to United Way of Lawton-Fort Sill and the new symbol shared by United Way across the nation was adopted. Larger office space was secured at the Camp Fire Building, 712 West Gore.
1982
United Way in 1982 began twenty successive years of campaign increases. Dr. Gilbert Gibson, president, 1980-1982, is the only volunteer to have served three terms in that capacity.
1983
In 1983, Jean Hendrick Haribson, community volunteer, became director. President Sam Ard and Haribson initiated leadership giving which grew from 19 members in 1984 to over 780 in 2000. Such support enabled United Way to deal with emerging problems of drugs, child abuse, and violence.
2001
In 2001, a long time goal become reality when the building at 1118 SW A where United Way had leased space from Retail Merchants Association (RMA) since 1987 was purchased. This was made possible with gifts from the McMahon Foundation, Bob and Jean Harbison, and RMA.
2014
In 2014, the name changed to United Way of Southwest Oklahoma, expanding United Way's services to nine counties. This change makes United Way able to help more people in more communities across Oklahoma, and opens up partnerships to other nonprofit organizations and businesses.
During this time United Way of Southwest Oklahoma also made a shift from funding entire organizations to funding programs that were designed to help meet the Education, Income Stability, Health and Basic Needs in Southwest Oklahoma.
TODAY
United Way of Southwest Oklahoma is currently cooperating with 18 local non-profit partners and our in-house education program, Success By 6, through 28 various programs designed to meet the Education, Income Stability, and Health and Safety needs of Southwest Oklahoma's most vulnerable. In 2016, United Way of Southwest Oklahoma funded programs touched the lives of over 94,000 individuals in our community.
United Way of Southwest Oklahoma is also working with community partners to bring about necessary programs for our community members. For example, through several local community partnerships, United Way of Southwest Oklahoma has engaged in the Career Pathway's movement for Lawton Public Schools.
For over 70 years, United Way of Southwest Oklahoma's strength has been its people. More than a thousand leaders have served as board members and many more as volunteers. Thousands have contributed to our annual campaigns. With the help of thousands of volunteers, United Way utilizes an efficient and accountable fundraising process to ensure that donor contributions are well-spent. Since 1946, over $49 million has been raised for local non-profit partners to serve people in Southwest Oklahoma.